You are here
Getting off to a Good Start
良好開端 Good Start 

The itinerary planner is still available for the 2019 Annual Conference. Search by Topic Track to see sessions offered in 良好開端 (Good Start) and Global Perspectives and look for session handouts uploaded by presenters. Thank you for attending!
---
Stay tuned for the 2020 Annual Conference Call for Proposals

良好開端 means "Good Start" and reflects NAEYC's wish for all young children around the world. 良好開端 Good Start focuses on ensuring that children and families whose home language is Mandarin have access to high-quality early learning programs. This track provides the Mandarin-speaking early childhood communitiy with access to sessions on topics concerning early childhood education in the U.S., China and around the world.
---
三小时的周三会议
有效地拓展儿童的趣味性学习
儿童天生的好奇心和丰富的想象力激发了儿童兴奋而有意义的学习。参与这个有趣,有动手实践机会的专题培训吧。您将发现如何用提前计划好的一步一步引导儿童学习的教学方法和没有预先设定的教学方法相结合的方式来加深儿童在主要领域的知识的掌握。本次专题培训侧重如何通过儿童的玩爽来达到教学标准或教学目的,尤其适合学前班和幼儿园的老师。学员将会把学到的理念和教学方法很快地应用到他们各自的课堂中。
你眼中的我 我眼中的你:基于中美幼儿教育行业交流的观察与反思
而跨文化行业交流,恰恰提供了机会和可能,让专业人员脱离舒适区,反思本土实践。我们衷心希望这个分享是参访学习的延伸,也能够抛砖引玉,推动进一步的对话和交流,让中美幼教同行,以及我们服务的家庭和儿童受益。
---
View the 2018 Annual Conference Mandarin Program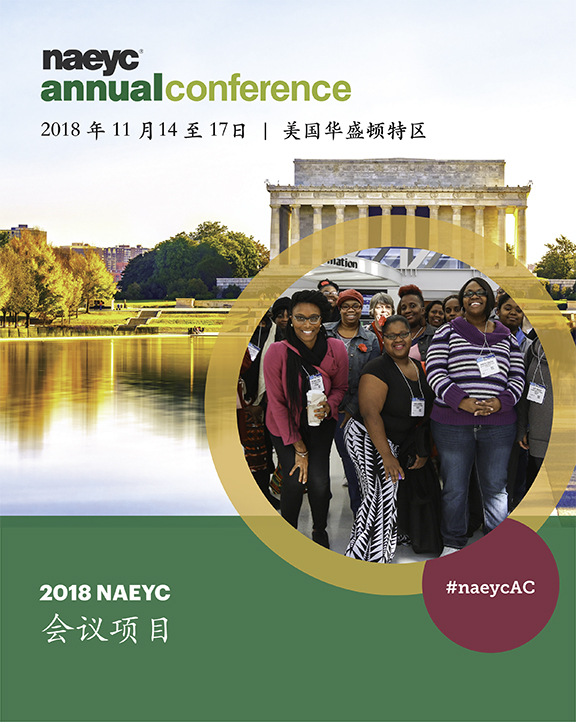 良好開端 Good Start at Annual Conference 2018

This year's track featured something special: a Mandarin follow-up session to the Opening Keynote Address, titled "Continue the Conversation: What Would Fred Rogers do?" The session was delivered by Dr. Junlei Li, a Saul Zaentz Senior Lecturer in early childhood education, Harvard Graduate School of Education & previous director of the Fred Rogers Center for Early Learning and Children's Media. Join us in Nashville, TN in 2019 for more featured sesssions in Mandarin!
---
View the 2017 Annual Conference Mandarin Program–2017 年度会议及博览会. 
Looking for a diverse conference experience?
Join us in Nashville, TN for Annual Conference 2019 and don't forget to include Good Start sessions on your session itinerary. 
战略方向 (Strategic Direction)
Learn more about NAEYC's vision and core beliefs in our translated Strategic Direction. 
中文资源 (Resources in Chinese)
NAEYC continues to expand our high-quality resources available for Chinese-speaking early childhood educators and professionals.