You are here
NAEYC's Professional Learning Institute hosted eight talented Lasting Legacy Scholars. A diverse group of early childhood educators, they came from all over the United States to join us. Here are some of their comments: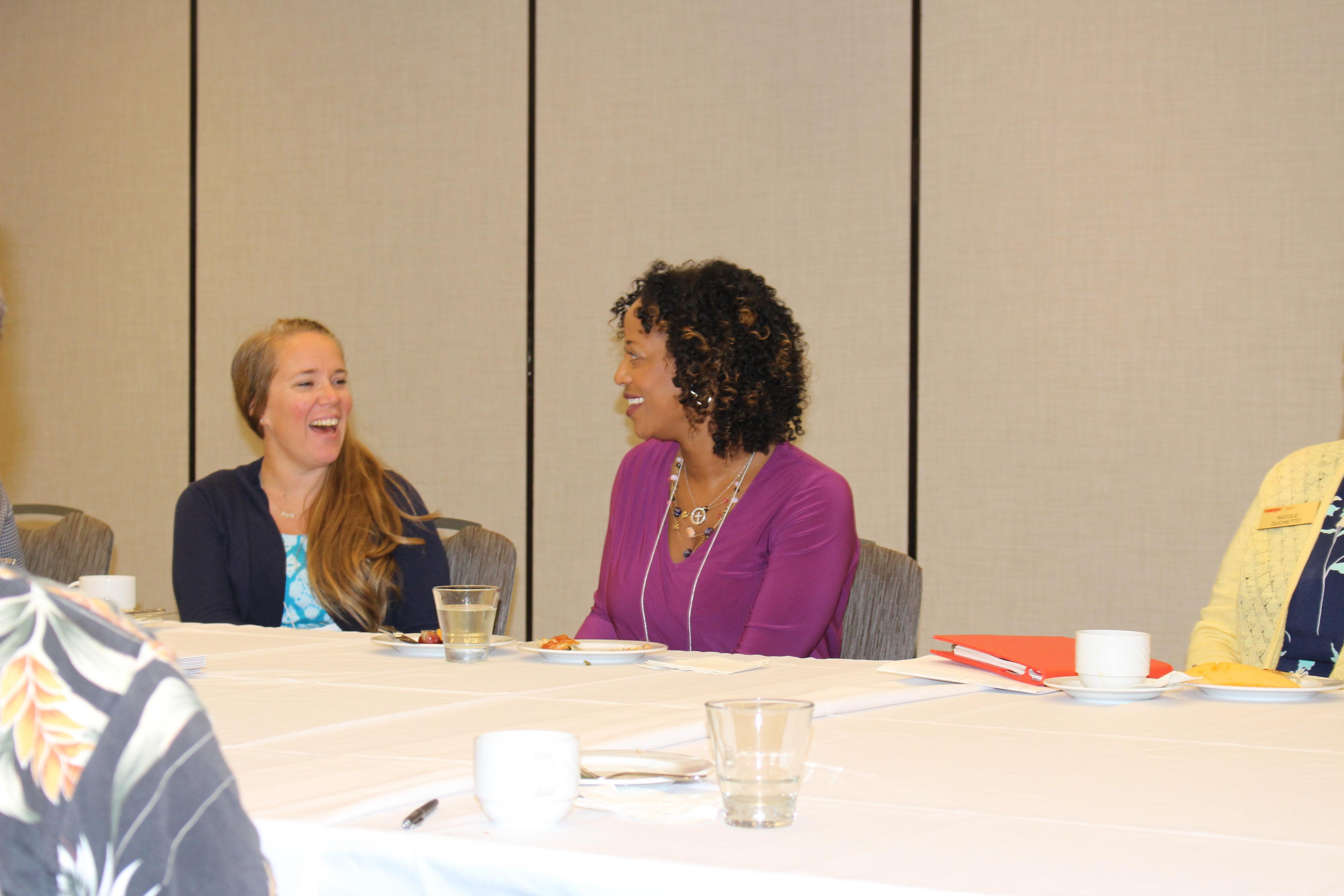 "As the director of a preschool, I see so many ways I can infuse what I learned at the Professional Learning Institute into my program, particularly the cutting edge research about social-emotional development and how to be a coach/motivator for my staff. Even more exciting than that, I also see my path in ECE a little more clearly and I am very inspired to continue helping to ensure every child has access to quality education."  – Erin Rice, The Gratitude Garden Preschool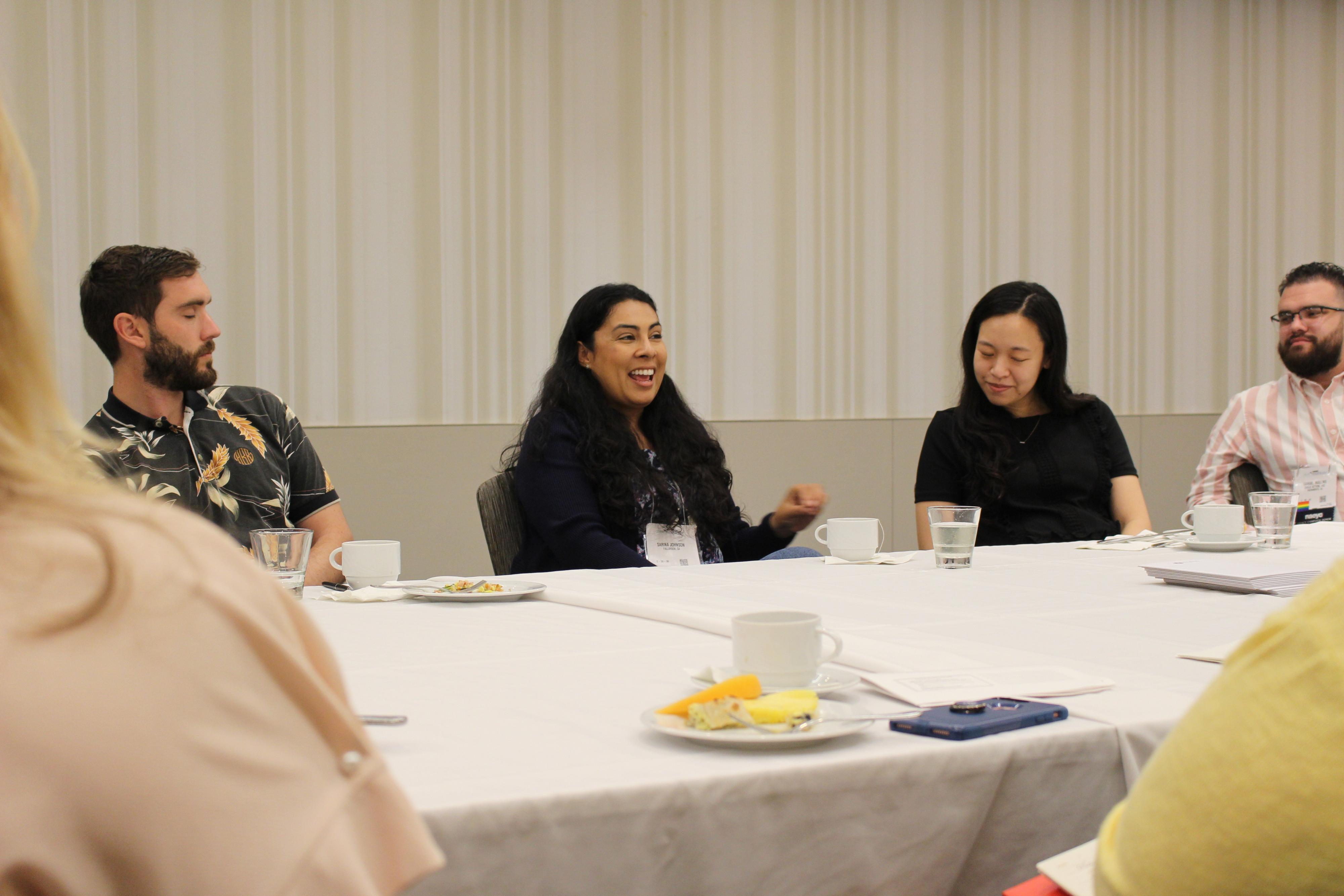 "Thanks to the Professional Learning Institute, I gained an understanding of the importance of leadership in the caregiving of children, to be self-aware and mindful of personal issues we bring to the environment and the trickle-down effect it has on our staff, children and the families we serve." — Sarina Johnson, Fallbrook Child Development Center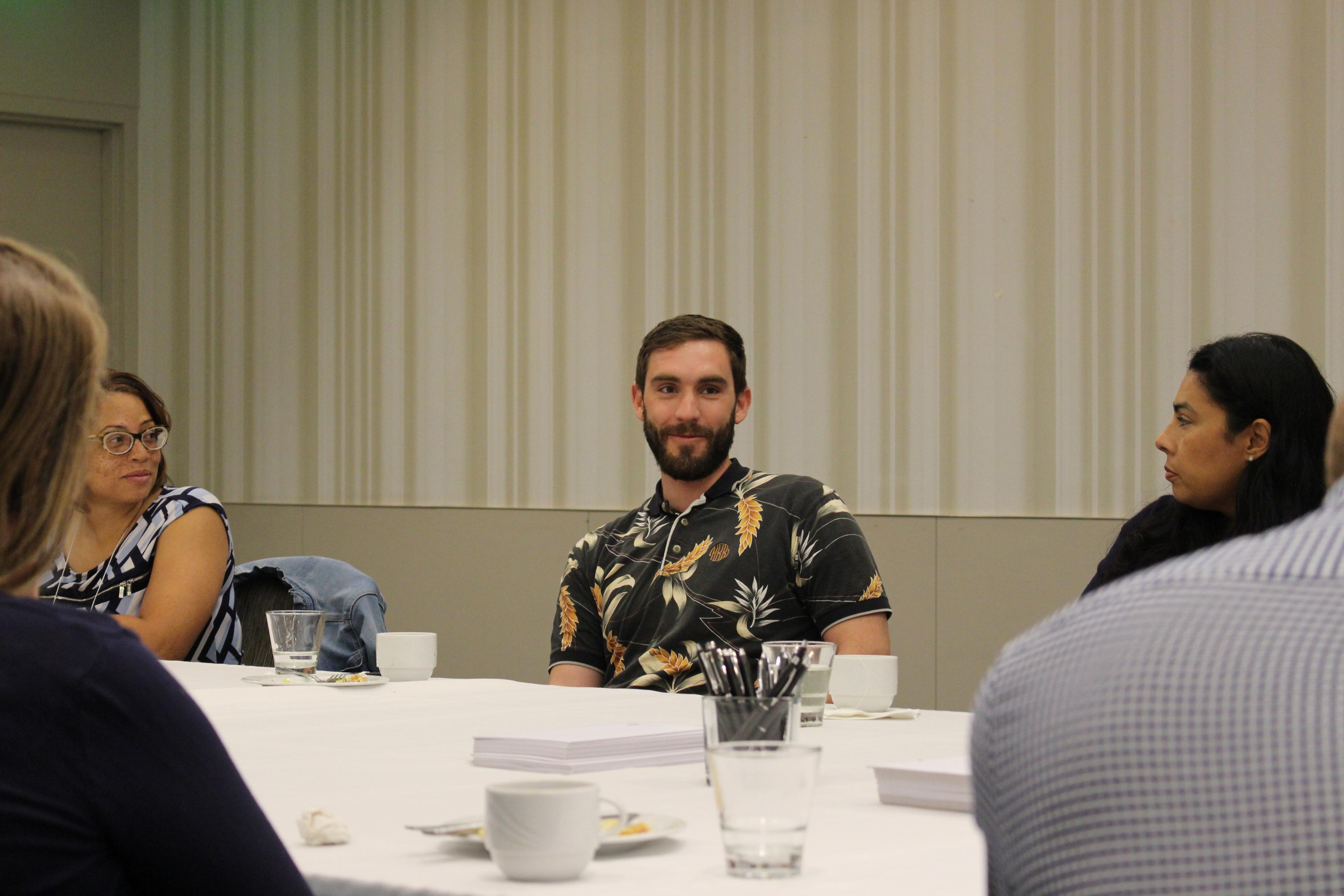 "Since returning to my job as a Program Assessment Specialist, I have gained a deeper insight into the Environment Rating Tools as well Early Childhood Education. Within the ERS tools that I use, each aspect that was covered – such as free play, safety and security, as well as interactions – and all hold so much more importance after my experience at Institute. Free play is paramount in the intricate equation of high-quality early childhood education. As an assessor who is reliable in the Infant Toddler Environment Rating Scale, I now understand that free play is not only an aspect of learning but necessary for the healthy development of creative arts, math, fine motor skills, peer interaction, science, and executive decision making.  It is now more important than ever to protect the healthy development of children because they are receiving less free play now than ever before. With this newly obtained knowledge, I return to my job with an increased vigor and passion to support the students and teachers for a better world." — Alexander Albanese, Rhode Island Association for the Education of Young Children, BrightStars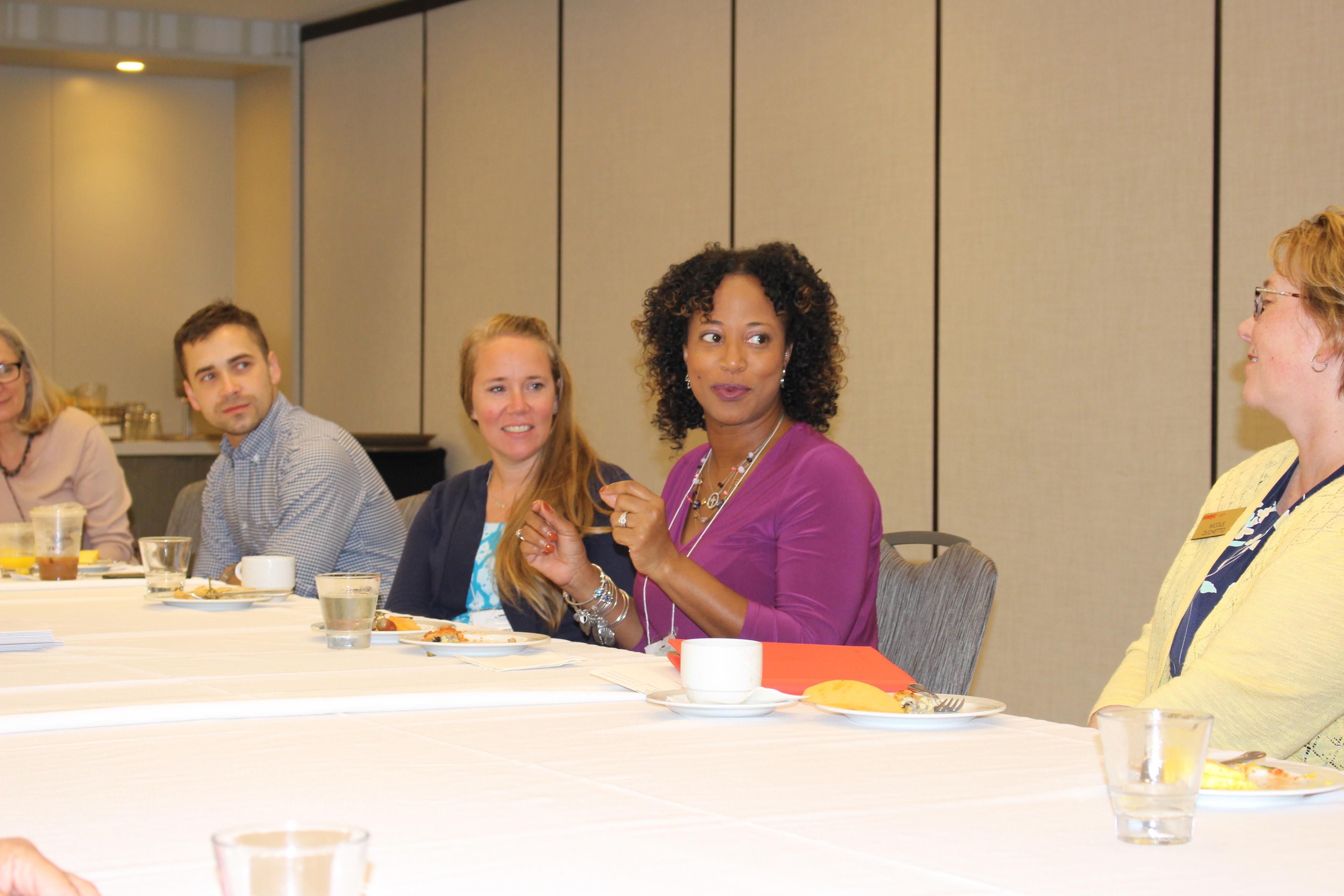 "As an Assistant Professor of Special Education, I know how important it is to have good literature for my students. I spent a considerable amount of time in the exhibit hall talking to the representatives at several of the publishing companies. They had so many good texts that I wanted to use! After I attended a few of the workshops during the conference, I was intrigued at how much new information has been put out since I last considered articles and texts for my students. It seems that some of the things that my colleagues are using are outdated or do not really reflect the ideas that I have with regard to diversity.  Overall, my students have not been getting what they need when it comes to multiculturalism. So I was determined to find things to take back with me that had a strong focus on culturally relevant pedagogy. There were a good number of workshops that had a diversity focus and I am so happy that I was able to fit in many of them into my schedule. I gained an understanding that young professionals are making strong moves! Sometimes we do not always get to be in the limelight because there are so many of our older colleagues who are recognized. This conference was almost the total opposite! PLI was very intentional about making sure that those of us who have innovative ideas were recognized. I appreciate that! The conference organizers also want to make sure that we get involved and stay involved. They are creating avenues for us to do that." — Rachel Dunbar, Ph. D., University of West Alabama, President of ReDirect Consulting, Incorporated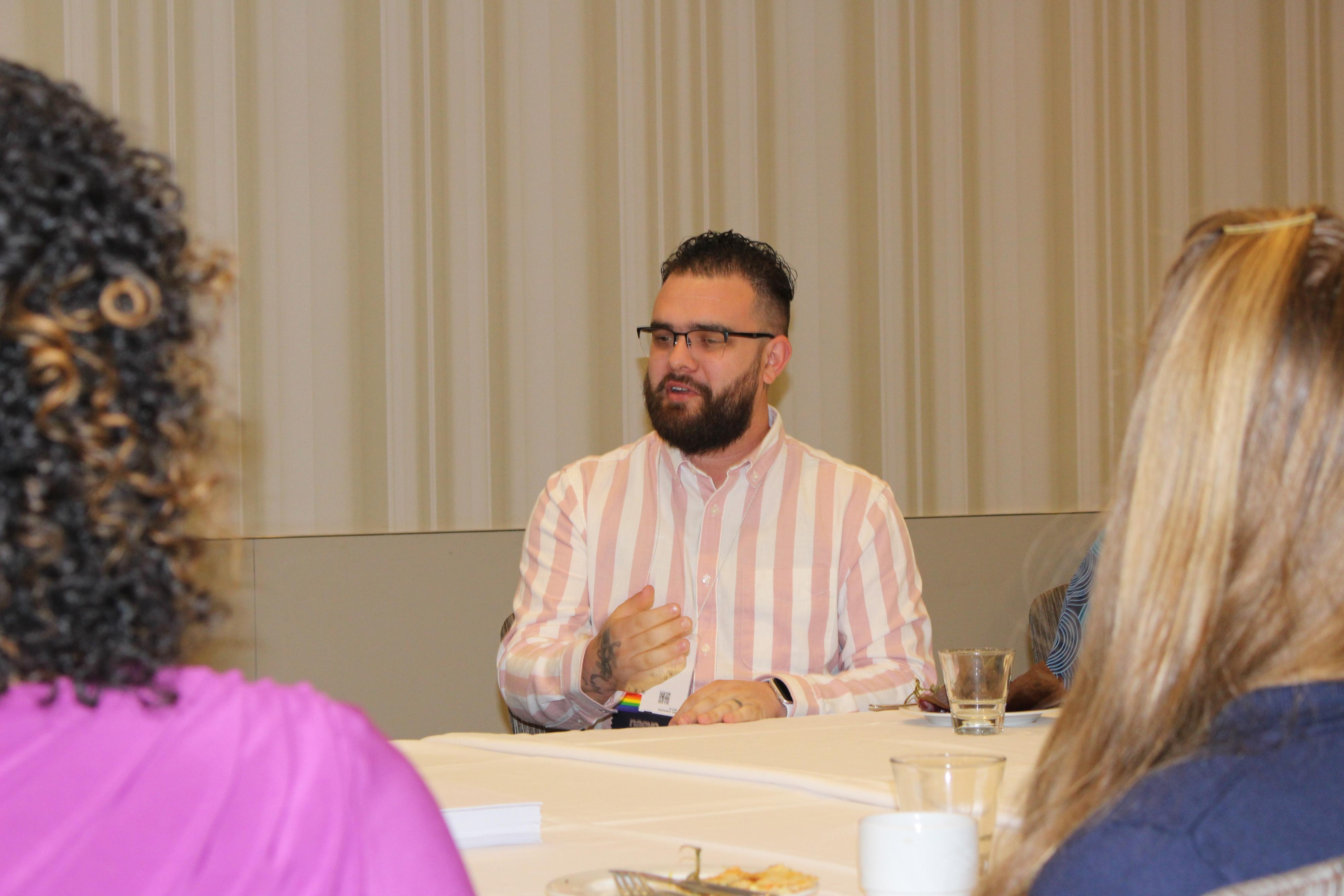 "I cannot begin to explain what an amazing experience PLI was for me. First, I feel so honored to have been chosen as a Lasting Legacy Scholar and after I heard Dylan Meyer's story, I felt even more honored that my scholarship was given in his name. This experience at the PLI has in a very real way been life-changing for me. Not only was I able to learn more to better help me support and guide the children and families in my community, but I was able to meet so many amazing people. I returned home from Long Beach armed with a wallet full of business cards from my new colleagues, ready to take on the world! I have always been so incredibly passionate about my work with children and families and the time I spent that week has just renewed that passion inside me. I have already reached out to every single person that I met and have plans to collaborate on some pretty amazing projects. I have also been reaching out to leaders in NAEYC to learn about all the ways that I can become even more involved at every level. I am so very grateful and humbled by the chance I was given to have this experience. I cannot thank NAEYC enough for providing that for me. My life has truly been changed and I know that in the future, I will look back on this week and know that this is where my new life beganI am so very grateful and humbled by the chance I was given to have this experience. I cannot thank NAEYC enough for providing that for me. My life has truly been changed and I know that in the future, I will look back on this week and know that this is where my new life began!" — Samuel Mullins, Child Action Inc.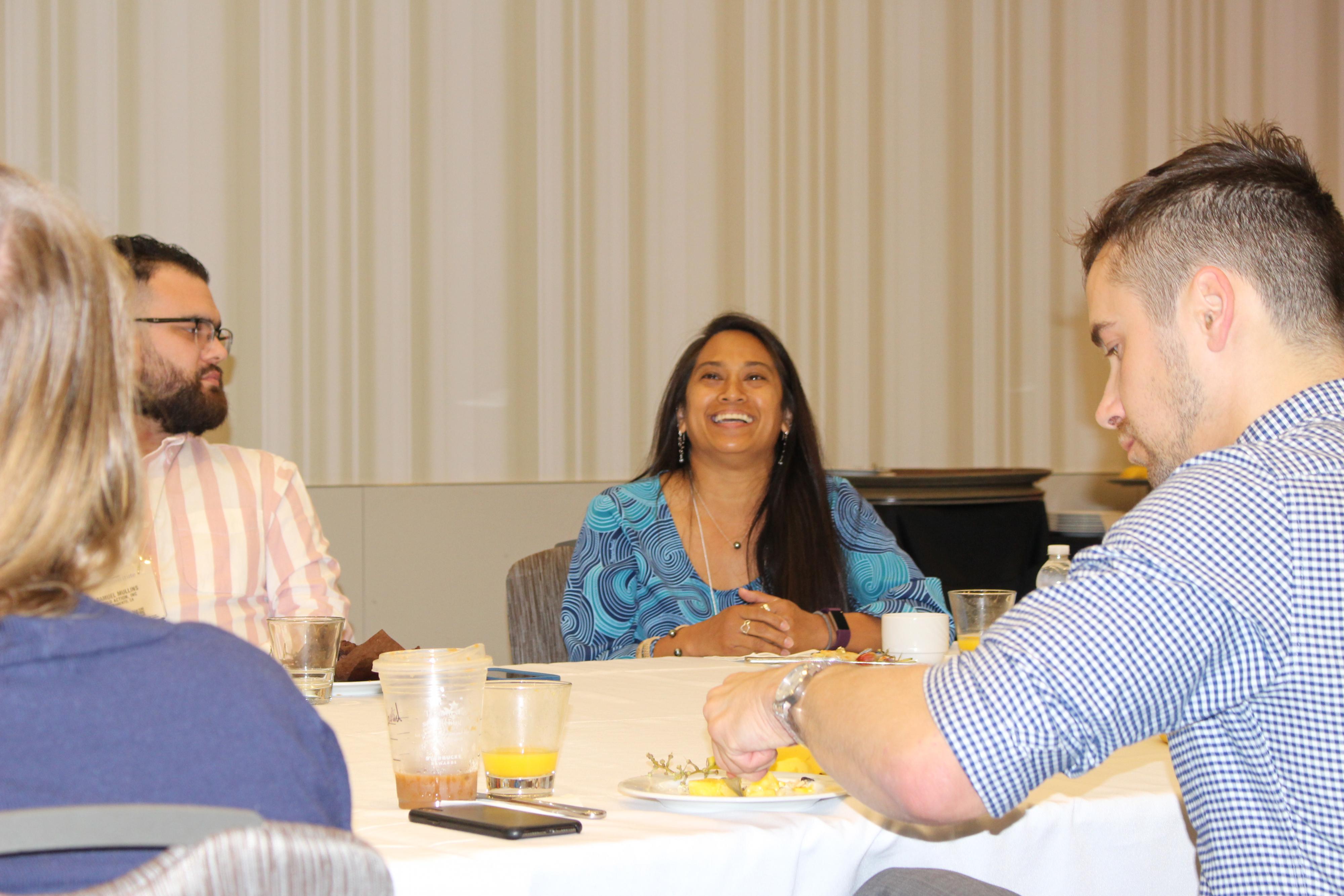 "I would first like to thank everyone who helped to make this opportunity possible. Attending the NAEYC Professional Learning Institute was literally a dream come true! From the minute I learned about the scholarship, to the minute I left the event on the last day, every individual was so welcoming, encouraging, and inspiring.  Things that really stood out for me were the many great sessions to choose from. It was so hard to choose, as I wanted to attend so many. I tried to be strategic and plan my days, checking to see if any would be offered more than once.  The first was the session on Navigating Leadership Transition. This was an eye-opener for me. Being the Assistant Director in our program, I knew there might be a day that our Director chooses to retire. However, I never really saw the importance of having a succession plan in place. As I listened to the stories of others at my table and in the session, I began to see things in a whole new light. I realized that I could find myself in a position of having to stand in as an interim if our Director should decide to leave suddenly or sooner than expected. This also led me to think about what my future plans were. Do I want to remain Assistant Director, or do I want to move forward and take that leap, if the opportunity arises?  Will I be prepared? As soon as I got back, I took what I learned and had a meeting with our Director. We now have a plan in place to get me on the right path to be ready for what is to come. Another session I attended was the Leadership Speed-Dating session. This was another amazing opportunity! I got to meet various individuals from NAEYC Governing Board, Alumni, Advisory Council, Peer Reviewers, as well as former members. Everyone was so supportive and provided so much insight on taking the next steps to become a leader! I've only been back a week but have set forth so many wonderful ideas gained from my experience at the PLI. I enjoyed one session so much that I already made a recommendation to have Becky Bailey, who did a featured session on Conscious Discipline, to come and do a session or keynote at our State Conference. Not sure if it will go through but I felt compelled to at least share what was gained and explain how it may benefit others in our state. I could go on about my experiences but I'll end with another huge Mahalo from the bottom of my heart! I will never forget this experience and will be sharing what I have gained to all those that I know will benefit from my experiences." — Alexandria Domingo, MEO Head Start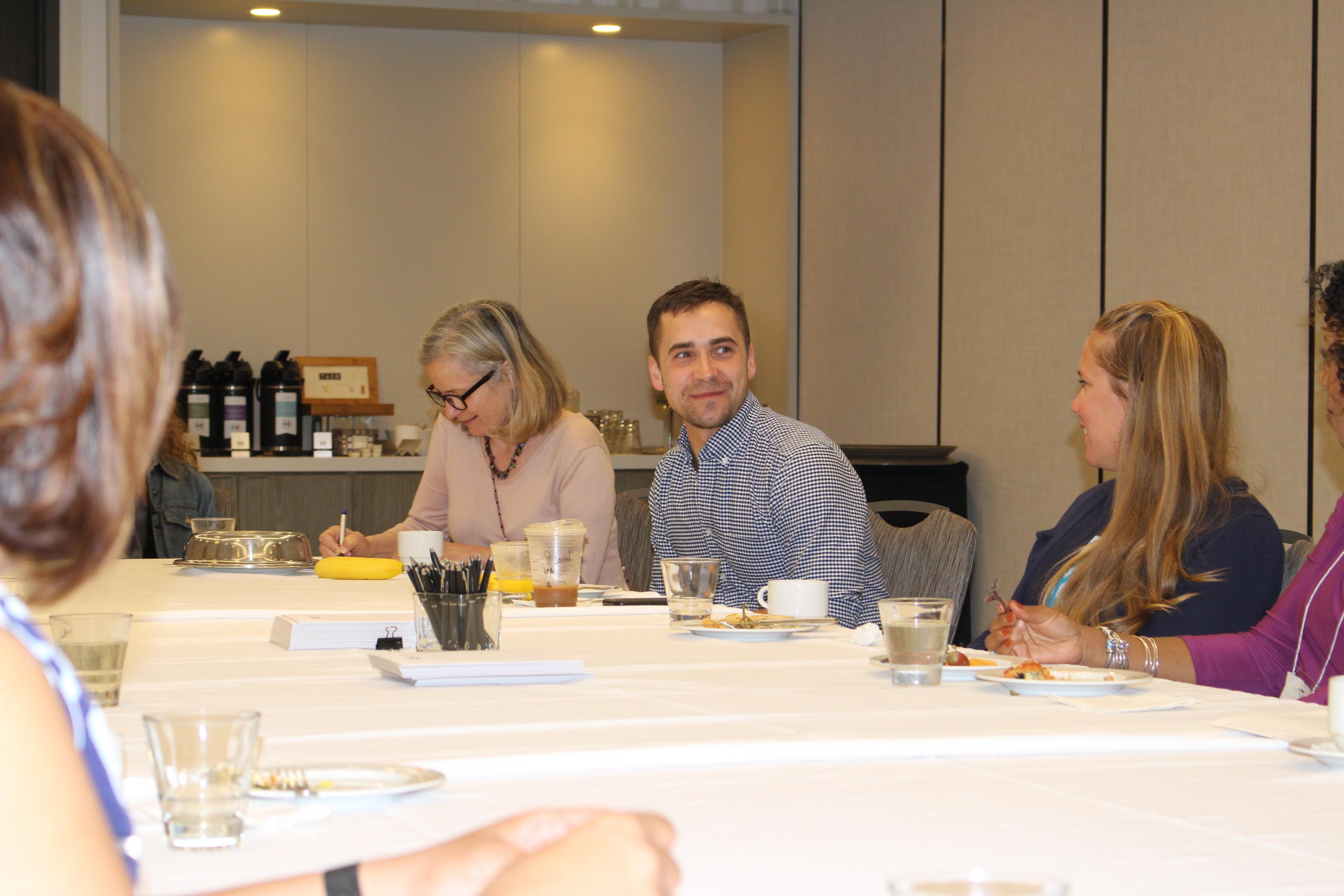 "At the Professional Learning Institute, I gathered the tools I needed to explain and teach the best practices of early childhood education. Working with administrators, it can be so hard to translate our world into theirs, but there were so many sessions on such advanced topics, including executive functioning and brain science.  Now I have everything I need to help others see the power of a play-filled preschool!  Thanks for everything! "— Jared Hennen, Chicago Public Schools
Donor support for NAEYC's work to encourage new leaders has made this program possible.  You can show your appreciation by making a gift of any size; just click the donate button.
---
Explore the ways you can give to support NAEYC's mission