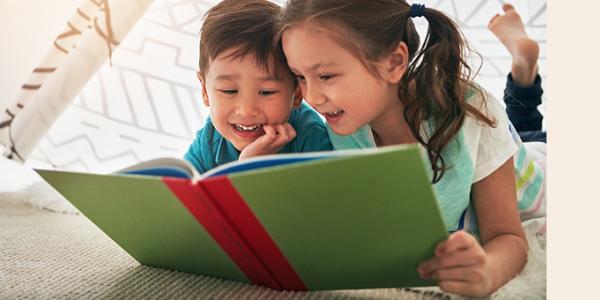 You are here
---
Are you interested in publishing a book with NAEYC?

"I have an idea … an outline … a few chapters … a complete manuscript. Would NAEYC be interested in publishing it?"
NAEYC publishes books for early childhood professionals who work in diverse settings with different populations. We strive to publish books for those who have years of experience and those who are new to the field. NAEYC-published books are closely identified with the Association, and our members and other readers expect them to reflect NAEYC's core position statements on practice and policy (such as developmentally appropriate practice and respect for all children and families.) This page includes information about
Submitting an Inquiry and/or Proposal: the kinds of projects NAEYC might be interested in publishing, how to send an inquiry or proposal, and what you can expect if your project is accepted for publication.
Writing a Manuscript: how to prepare your finished manuscript for editing and production, submit artwork and photography, and obtain permissions, as well as explains the various stages in the publications process.

Before you send us anything to review, please be sure to:
Read NAEYC's Publishing FAQs and browse our current print or online catalog to learn about the books that we publish. Compare NAEYC books to your book idea.
Determine whether NAEYC or another early childhood publisher has published a similar book. If so, describe how your book would be different and offer another perspective.
Download the guidelines for Submitting a Proposal (PDF) and Writing a Manuscript (PDF).
Review the steps below for streamlined instructions on how to successfully submit a book proposal and write a manuscript that follow guidelines. 
---
Step 1: Send Us an Inquiry First

If your perspective reflects a niche in the marketplace that your book could fill, send an inquiry to the NAEYC Books Department at booksubmit@naeyc.org with your plan for the book. Exploring topic, tone, and audience with us before you take your idea too far saves both of us time, and makes it more likely that you might develop a manuscript that NAEYC would publish.
In your inquiry, please provide:
outline or table of contents
narrative description of the project
Your description of the project will let us sample your writing. But if you have other writing samples available (e.g., a published article or book, link to a blog or forum you've posted to), you could send that along, too.
Give us a few weeks to respond. If the fit is promising, we will invite you to submit a formal proposal for review. The instructions below describe how to prepare such a proposal.
 
---
Step 2: Send Us a Proposal

Send your Proposal Letter and Manuscript Sample to booksubmit@naeyc.org. Make sure you keep copies of everything for safety.
NAEYC offers detailed guidance on writing and formatting in our Style Guide. At minimum:
Please double-space everything, including any references, notes, and tables. Number all pages. In anticipation of the manuscript being sent for blind review, please use the names of the authors on the title page only, not anywhere else in the manuscript (e.g., not in headers or footers).
Proposal Letter

A Proposal Letter is your chance to show your enthusiasm for your book project! Tell us:
What will this book be about? What will readers learn from it?
Who are your potential readers (be as specific as you can)? How would this book meet their specific needs?
Are there other books (by NAEYC or other early childhood publishers) already published that are similar to yours in both topic and approach? If so, what are those publications? How would your book be different or offer another perspective? Is there an NAEYC book on another topic that inspired your approach? 
How will your project address NAEYC's mission and the principles and practices we advocate in our position statements (e.g., developmentally appropriate practice)?
What will your book be based on: the research literature? your own experience or direct observation? a combination?
Have the suggestions, activities, or strategies you will propose been tested in the field? What evidence do you have of their effectiveness?
What expertise or credentials do you and any coauthors bring to this specific project?
How long will your manuscript be when it is finished? (Estimate total word count.) If you are submitting a complete manuscript now, what is its actual word count?
What do you imagine the finished publication might look like? Would it have any special design features?
Do you have video or other digital resources that could support and/or expand on the book?
Are you planning to include material from published sources that will require permissions? If so, what? (If you're not sure what permissions entail, consult our guide to Obtaining Permissions).
​We typically provide illustrations and/or photographs as needed from our extensive image library, but sometimes authors have their own photographs or children's work available. Will your submitted manuscript include any illustrations, photographs, or figures? If so, will you be their creator, or are you planning to use images from another source (e.g., samples of children's work, work by an artist or photographer, reprints from a book or website)? … For safety, do not enclose any original artwork or photographs now with your proposal; instead, just describe what you plan to include or send photocopies.
Also, please provide contact information (mailing address, daytime phone, email) for the person(s) we should correspond with about this project.

Manuscript Sample

With your Proposal Letter, please also provide the following:
Title you are proposing, and the names of all authors exactly as they should appear in the book (correct spelling, in order).
An annotated table of contents—describe the topics that each chapter will cover. List the major subheads inside each chapter.
A sample of the manuscript for a book. Three complete chapters. The chapters you send need not be the book's first three (i.e., not Chapters 1, 2, and 3); instead, select chapters that collectively will give us a picture of what the whole book will be like (i.e., chapters that sample each major type of material in the book). If you have already written more than three chapters or even the entire manuscript, please go ahead and send us everything you have written.
A sample of the manuscript for a booklet or brochure. A significant portion, sufficient for us to get a sense of the content and your writing.
---
Step 3: Proposal Review

As a small publisher, NAEYC cannot afford to invest staff time in reviewing a proposal that at the same time is being considered elsewhere. If your project is already under consideration by another publisher, please do not submit it to NAEYC unless you first withdraw it from consideration there or until the other publisher rejects it. While your proposal is being reviewed by NAEYC, please don't submit it elsewhere.
NAEYC editors make the decision regarding review, revision, acceptance, and publication.
First, staff in the Books department will give your proposal a preliminary in-house review. This initial review typically takes several weeks. We will contact you as soon as we come to a decision about next steps.
A proposal that makes it through our initial staff review is sent for blind peer review to experts in the early childhood field. Because these reviewers are volunteers, it may take six weeks or longer for NAEYC to receive their feedback.
Sometimes It's Revise and Resubmit

Some proposals we accept or reject after peer review.
Others we encourage the author to revise, incorporating our feedback and the feedback of the outside reviewers. Such encouragement means that we believe the project has potential. However, an author who revises and resubmits is not guaranteed an acceptance. Some authors go through several rounds of review-revision-review before we can make a final decision.
 
---
Step 4: A Final Decision on your Proposal

If we accept your proposal, we will invite you to submit a complete Project Package (more on that below). Actual publication is always conditional on our (1) obtaining a final, editable manuscript that we judge to be complete and acceptable in form and content, and (2) receiving a signed Author Agreement from each author.
Our standard Author Agreement grants to NAEYC the exclusive right to publish your manuscript and transfers all rights (including copyright) to the Association.
If we reject your proposal, we will send you a written confirmation.
If Your Proposal Is Accepted

If your proposal is accepted on the basis of a partial manuscript, then now will be the time to finish writing. If your manuscript is already complete, then the next step is to prepare your Project Package for submission to editing and production. 
 
---
Step 5: Accepted Proposal

Congratulations on having your proposal accepted for publication! The process from manuscript to book (or booklet or brochure) is a collaborative one between you as author and NAEYC as publisher.
In that process we each have tasks to perform, responsibilities to meet, and decisions to make.
NAEYC as publisher:
Sets the target publication release date; develops and monitors the publication schedule; updates you if NAEYC changes that release date or schedule.
Assigns your project an editor to be a consistent, primary point of contact for you throughout production.
Gives you prompt and constructive feedback, as well as quick and honest answers to questions.
Provides substantive/content editing, copyediting, and proofreading. Provides indexing as needed.
Makes the edited version of the manuscript available for your review and approval.
Provides design and layout, illustration and photography (as needed), manufacturing, marketing, sales, and distribution.
Helps you obtain permissions for material you want to reprint from other sources, including paying reasonable reprint fees.
In addition to the terms described in the agreement, provides you with complimentary copies of the finished publication and discounts on any future purchases of it (see your Author Agreement for details).
If you transfer your copyright to NAEYC, defends against copyright infringements, processes permission requests, and handles requests from international publishers interested in publishing your book.
Makes final decisions about: title of the publication; titles of chapters, parts, and subheads; overall editorial style; schedule; format, layout, design, and manufacturing; marketing, promotion, pricing, and sales; distribution and fulfillment; and finances and costs.

You as author(s):
Review NAEYC's Guidelines for Writing a Manuscript, of which Being Accepted is one part (the other four are Style Guide, Sending Your Project Package, Stages in Writing, Editing, and Proofing, and Obtaining Permissions).
Sign and return NAEYC's Author Agreement.
Submit a project package that is ready for editing and production.
Obtain written permission from the owners of any material you want to reprint from other sources OR clearly mark in your manuscript what materials need permission for their use so that NAEYC can assist in requesting it.
Collaborate in revisions and copyediting that NAEYC deems necessary.
Review the edited version of the manuscript provided.
Meet deadlines set for making revisions, answering queries, and reviewing/approving edited material.     
If you do not transfer your copyright to NAEYC, defend against copyright infringements and process permission requests.
Enjoy the satisfaction and reward of wide professional recognition for having made a significant contribution to the study and practice of early childhood education.
Work with NAEYC to promote and publicize your book, including speaking and presenting at local, state, and national conference, and writing in journals, blogs, and social media about the topic covered in your book.
---
Step 6: Writing your Manuscript

Style Guide

Over the years, NAEYC's editors have developed a set of style rules and preferences we follow during the editing stages of production. Accommodating those preferences now, as you write, will simplify production and minimize the time and effort you may have to invest in reviewing edits and answering queries later.
NAEYC's editorial style is based on The Chicago Manual of Style, 16th ed. NAEYC's reference dictionary is Merriam Webster's Collegiate Dictionary.
Our Style Guide covers
Writing style
Special treatment of words and terms
References
Endnotes or footnotes
Document formatting 
Download all 5 of the Guidelines for Writing a Manuscript (PDF), including the Style Guide.
 
---
Step 7: Preparing your Project Package

If you submitted a partial manuscript during the proposal review stage, it is time to finish writing, incorporating any feedback we provided.
Even if you submitted an entire manuscript for review, the version of your manuscript that we accepted could still benefit from some reformatting (such as adding headings and subheadings) or minor rewriting to prepare it for editing and production.
Please review and follow the guidance below and in our Style Guide to prepare the complete project package that NAEYC needs to receive from you before production can begin.
What Constitutes a Complete Project Package?

We cannot begin the production of your project until we have a final, complete book package, which includes:
Manuscript:

Front matter: table of contents, preface (if any), author bios, acknowledgments (if any)
Main narrative, all chapters
Back matter: appendixes (if any), complete and accurate references list, additional resources (if any)
All collateral materials: text, graphics (if any)
Other required items:

Permissions information
Author Agreement signed by each author
Collateral materials

Collateral text includes any sidebars, vignettes, checklists, tips, text charts, tables, text figures, etc., that are asides and expansions on your main narrative. In a typical book, such text appears in boxes or is set apart on a separate page from the main narrative.
Collateral graphics includes any illustrations, diagrams, photographs, or children's work. NAEYC can and often does provide its own illustrations and/or photographs from our extensive image library. Or you may submit appropriate photographs related to your book (please see the Photograph Submission Guidelines) or suggest a good source of appropriate artwork or photographs. As production proceeds, we can discuss options and ideas.
Permissions

Indicate text, tables, figures, images, or graphics that you yourself did not create or do not own, so we can sort out permissions issues in your manuscript. Obtaining permission from their owners to include such material in your book is your responsibility as author. This includes material whether published (e.g., from books, websites) or unpublished (e.g., from conference or workshop handouts, PowerPoint presentations, children's activities). If NAEYC decides to include this content in your book, we can help request those permissions, and we will pay reasonable reprint fees.
The what, why, and how of permissions--Obtaining Permissions--is covered in part four of these Guidelines for Writing a Manuscript.
Agreement

Each author must sign and return NAEYC's Author Agreement before we can begin work on the manuscript. The Agreement is a legally binding contract between you as author and NAEYC as publisher. If you have any concerns or questions, please discuss them with us.
Author bios and photos

Your book will include a short biography of each author and his or her picture. One short paragraph usually is enough to tell readers what background and expertise an author has brought to a project. Please send us a high resolution image, such as a TIF or a GIF, if possible (JPEG is also acceptable), as a separate file.
Preparing Files

We do the bulk of our editorial work electronically. While a paper printout may be useful, we require electronic files containing your complete manuscript to begin editing and layout.
Preparing your main text

Save your main text narrative in one file (or a series of small files by chapter, if you prefer). Make sure all pages are numbered. If you are also sending a paper copy, make sure you include the filename(s) in the footer.
If you are providing graphics with your manuscript, please send them as separate images. Don't incorporate or insert the images into your text file as "objects" or "pictures." Also, please don't incorporate or insert collateral text items into your main text file as "text boxes." Doing either makes the main text file unwieldy for us to open, edit, and save, and it can yield low-resolution images that reproduce poorly. Instead, follow the instructions in "Document Formatting" in our Style Guide.
Preparing your collateral text

Because they will be set apart in the layout, we need you to place the complete text of each sidebar, table, etc., in order of appearance at the end of the chapter in which it should appear. Label each item with a unique name (e.g., "Juan's Story" or "Table_1_rev") and flag where in the text you would like it to appear (e.g., [Insert Juan's Story here]).
Preparing your graphics

If you are providing graphics, send us a digital graphics file (TIF, EPS, JPEG, GIF, PDF, etc.) of it. If you are going to submit graphics files, please first contact NAEYC for guidance on sizing, resolution, and preferred format. In general:
A photocopy or output from a computer printer is not an "original" and will not reproduce well. Instead, send us the digital file (or photograph, if you used a film camera).
For more about submitting photography, see NAEYC's Photograph Submission Guidelines.
See our Style Guide for how to indicate in your main text where these graphics items should be placed in the book's layout.
Preparing for permissions

So we can sort out and evaluate permissions issues in your manuscript, make sure to indicate any material you personally did not create—i.e., any text you did not author, tables of data you did not compile, photographs you did not take, illustrations you did not draw. Review and follow the instructions in our guide "Obtaining Permissions".
Saving and printing

Keep one set of all the files for yourself, and send us your files on a thumb drive or as email attachments. Keep your copy handy in case we ask for a clarification during editing.
Before sending them, please scan all files using up-to-date virus protection software.
 
---
Step 8: Submitting Your Project Package & Next Steps

A complete project package includes the following:
All manuscript files (text and graphics)—on a thumb drive or as email attachments
Optional printouts—each labeled with the filename and its pages numbered
Complete permissions information (see "Obtaining Permissions")
An Author Agreement signed by each author
After you send your files, check in with us to make sure we received everything. We want to make sure it made it through!
Scroll back to top
Next Steps

Writing a book is a major undertaking, and it's natural to hope that once your manuscript is accepted, your work is done. Turning that manuscript into an NAEYC publication, however, is a collaboration between us that will require your time and attention through production.
After your project package arrives at NAEYC, we will examine it for completeness and ask you to address any gaps. We will read the entire manuscript closely to assess its readiness for editing. As editing progresses we may ask you to undertake some revisions, or NAEYC's editors may undertake the revising themselves in coordination with you. We also will need you to review and approve proofs of various kinds as production proceeds.
For more about what you can expect during the stages of revision, copyediting, design/layout, proofreading, and printing, see "Stages in Writing, Editing & Proofing" below.
Stages in Writing, Editing & Proofing

Manuscript Development
As part of submitting your proposal, you will have written some significant portion, perhaps all, of the manuscript and sent it for review by NAEYC's editors and outside experts and peer reviewers. If your experience is typical, your proposal/manuscript may have gone through one or more cycles of review-revision-review before being accepted.
This stage ends when NAEYC accepts your proposal. . . . But that doesn't mean that your manuscript is final. More editorial work is ahead.

Finishing Your Manuscript
If you submitted a partial manuscript with your proposal, you will finish writing it now, incorporating any feedback we sent you. Review and follow the guidance in Style Guide.
If you submitted a complete manuscript with your proposal, we still would like you to follow the guidance in Style Guide, so please revisit your manuscript now and do any needed revising and/or reformatting.
We prefer Microsoft Word, but can handle other word processing software.
Send a Complete Project Package
Follow the instructions in Sending Your Project Package. Incomplete packages result in delays until missing elements arrive.
We prefer to receive electronic files (additional paper printouts are beneficial but not necessary).
Each author must sign and return an Author Agreement.

Revisions
Once it arrives in NAEYC's Books Department, your manuscript is read closely to assess its readiness for production. We may have discussed with you ideas for enhancing the manuscript's usefulness and impact, and there will be further discussion now—about what needs to be done and the schedule for completing the work.
Revisions might include changes to the manuscript's content, tone, or presentation; creation of some new text and/or vignettes, tables, charts, etc.; and/or inclusion of material from other sources.
If we make substantial revisions, we will send you our revised version to review and approve. You might receive this version in sections as work progresses, or all at once.
How long your manuscript is in this stage depends to a great degree on you or the maximum word count that your editor has shared with you.
Copyediting
The manuscript is copyedited for format, factual accuracy, and writing style, including correct and consistent grammar and punctuation, clarity, active voice, and the like.
NAEYC's editorial style is based on The Chicago Manual of Style, 16th ed.

Author Review
How much and what kind of editorial work your manuscript requires will determine what kinds of edited material we ask you to review.
When we send you material to review:
We will give you a heads-up before we send you materials so you can make time in your schedule to respond quickly.
We will enclose instructions on how and by when to respond. If you have any questions about what we send you, please ask.
Don't just answer queries—read all of the text carefully for errors we may have missed.
Please respect deadlines.
As an advocacy organization, NAEYC takes positions on issues regarding the care and education of young children. Those positions are expressed explicitly in our position statements and are expected to inform all of the Association's work, including the publications it publishes. Readers look to NAEYC for professional materials that reflect the best current knowledge in the early childhood field, and that support the principles and practices that NAEYC advocates—e.g., developmentally appropriate practice.
NAEYC publications need to be written a clear and accessible writing style to meet the reading needs of a diverse audience that includes university faculty members, classroom teachers, college students, child care administrators and staff, and families. NAEYC thoroughly edits every manuscript it publishes to meet all these expectations.
Actual publication of an accepted project is always conditional on a final, edited manuscript that NAEYC judges to be complete and acceptable in form and in content.
Form: Edits for correctness, accuracy, consistency, style, and format are our prerogative as publisher. But we're glad to discuss our rationale if you see something in this regard that you find problematic.
Content: Substantive changes to content call for more collaboration with you. But we always edit with a purpose. If you disagree with an editorial change, work with us to find a better one. Together we're sure to come up with a solution we're all satisfied with.

Design and Page Layout
While you and NAEYC's editors are working on the text, NAEYC's creative services staff are working on cover and interior design. Once editorial work is complete, the manuscript goes to page layout, to be formatted in the design NAEYC has developed. At this stage, any artwork, figures, tables, or other visual elements are incorporated into the layout. In planning the design, we may ask for your input and feedback.
Material you wanted to to reprint from elsewhere will have to be omitted if written permission to reprint isn't in hand by this stage.
In planning the design, we may ask for your input and feedback.
Page Proofs
Page proofs are generated, and we check them carefully for problems or errors. We may also send you a set of page proofs to scrutinize. Typically, this is the last stage that might require your time and attention before the book is printed.
Page proofs we send you may be accompanied by any remaining queries that we need you to answer. No rewriting can occur at this stage, only correction of errors.
Page Corrections
We incorporate all corrections into the final layout.

Printing
The completed project is sent to the printer. The printer will send us a final printer's proof that NAEYC will check for errors.
Delivery
When the printer sends us copies of the book, we send you your complimentary copies and begin shipping to waiting readers.